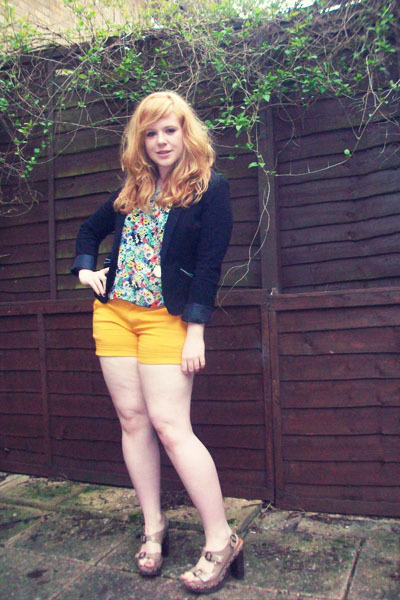 12 votes
0 favorites
Hopefully summer knows I'm ready for it now. I don't bare my legs for just anyone, but the sporadic glimpses of sun and warmth recently has lured me in. I suppose I'm a typical Brit, and a typical sun worshipper for that matter – the second a ray of sunshine breaks through the bleak clouds I'm digging out my sandals.
So this outfit is a celebration of the promise of summer. I hope it doesn't disappoint, afterall, these aren't just any sandals, they're the comfiest sandals in the world.

jadekelly is new to Chictopia!

Make Her Feel Welcome with Chic Points
10 points - Become a fan
5 points - Vote her photos into the Style Gallery
1 point - Post a comment on her photos

When jadekelly reaches 200 Chic Points, she will be in the Style Council!

Copyright © 2013 Chictopia, LLC