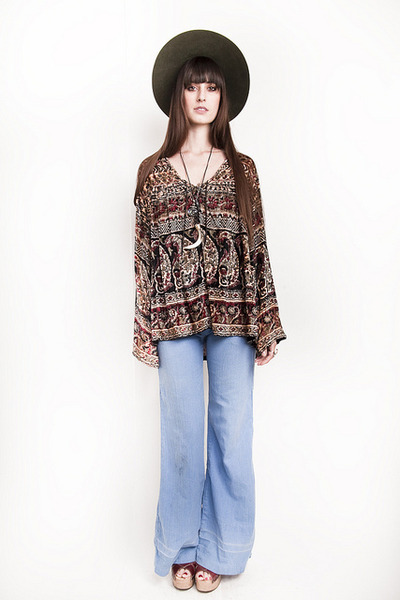 7 votes
2 favorites
This may be the most comfy shirt in the history of shirts. softest velvet, super slouchy, super bohemian.
buy it @ magnoliafamilyvintage.com
read magnolia*mamas blog @ sarahhatespants.com
♥ keep it in the family
MagnoliaFamilyVintage is a Chictopia seller who has been hand-picked by our editors to sell merchandise on our website.

Chictopia sellers carry fashion forward products and ensure great customer experience. Click here if you are interested in selling your merchandise on Chictopia.

Copyright © 2013 Chictopia, LLC