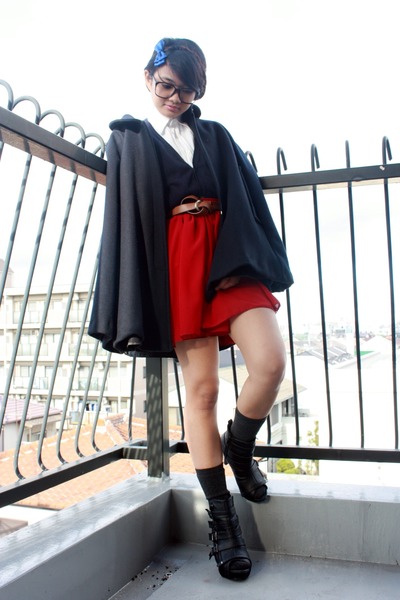 91 votes
11 favorites
I am inspired by Lydia's outfit in You Leave This World To Me and make it somewhat my own… shoes with boots, bow in my hair and glasses. I think I look more like Harry Potter though!
This navy sweater I'm wearing is my favorite. I love things that are comfy and chic at the same time. I always go to the top of our building to take photos and get that extra chill!
Happy Holidays everyone!
Xx
Copyright © 2013 Chictopia, LLC