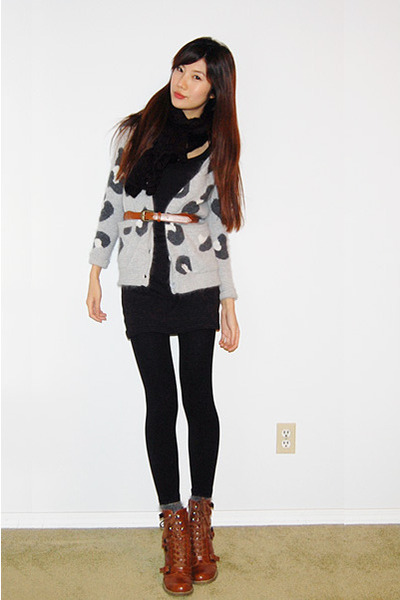 Only had one class today — my Chinese social issues class! We watched a film called "Under The Hawthorn Tree" directed by the reknowned Zhang Yi Mou :)
Good movie… Made me cry though! Reminded me of my grandparents who spent their early adulthood during the Cultural Revolution.
Anyway, I love my grey leopard cashmere blend cardigan from Aritzia :) I wear it all the time since I bought it a few months ago!
Haha just realized that my hair is turning ombre… I need to dye my roots soon!
Copyright © 2013 Chictopia, LLC