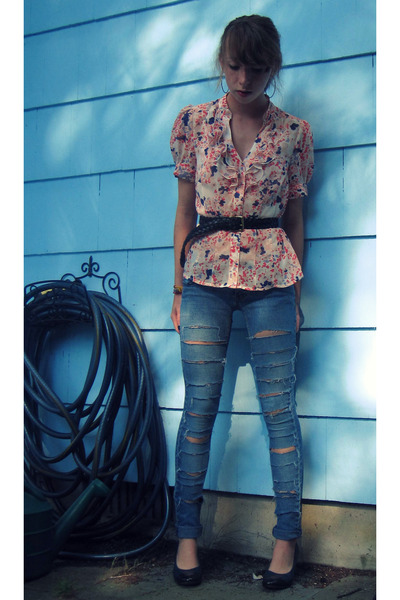 27 votes
2 favorites
nature of the experiment- tokyo police club
done with summer homework finally!
I love these jeans. I got them last year for 12 bucks at mandees and I decided to destroy them as an experiment. I didn't like them at first, but they're growing on me. I love the look of rock and roll shedded jeans paired with a girly top. Like they always say, opposites attract!
Wearing DIY ripped jeans with a kohls top and vintage belt and shoes.
Copyright © 2013 Chictopia, LLC