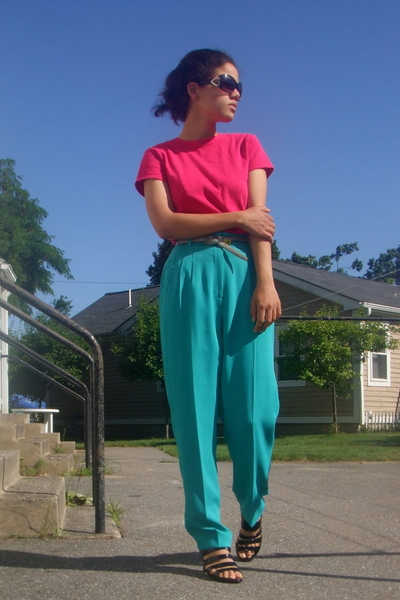 45 votes

4 favorites
As you know, I've been on a skittle-color roll these past few days. You also know how Mom and myself have been on a thrift rampage since.. well, since forever. She wears a rolex and a chanel bag with nothing but thrifted jeans, and tees.
The other day, we were scouring through suits and men's ties at the church's thrift when someone tapped me on the shoulder… so lightly. It was mom holding these bright high waisted paper-bag, stupidly bright pants…finish
nobutterfly is a Chictopia seller who has been hand-picked by our editors to sell merchandise on our website.

Chictopia sellers carry fashion forward products and ensure great customer experience. Click here if you are interested in selling your merchandise on Chictopia.
Copyright © 2013 Chictopia, LLC