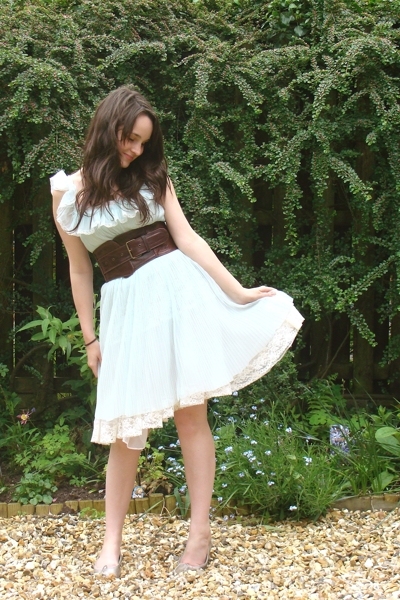 57 votes

23 favorites
I didn't need yet another vintage nightdress, and I certainly didn't need any more flouncy-frilly things.
But the colour of this one just called to me… it makes me think of mermaids and seafoam and the smell of the sea on the breeze.
And it was only $15!
I'm feeling a bit blah about this outfit… maybe just because I've been rained on all day…
Once she told me she was an ocean person & when she combed her fingers through the seaweed she heard the songs of the mermaids & it was easy to believe all the old stories.

Copyright © 2013 Chictopia, LLC